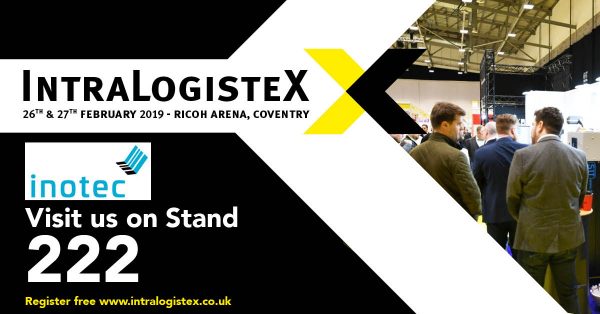 inotec UK will once again be bringing their full range of products to the Intralogistex 2019 show at the Ricoh Arena 26th-27th February 2019.
inotec are Europe's market leaders in Durable Barcode, RFID and Floor Marking products for all Supply Chain operations.
We offer Racking and Shelf label solutions for all shelving and racking types. All our labels can be colour coordinated for complete compatibility with pick-by-voice systems. Our multilevel label formats offer accurate management of high stack racking systems.
Our Line-marking and Floor Painting systems offer the best in durability for industrial and logistic applications. Our paint systems match your floor type and warehouse environment, for ambient, chilled or freezer. All our systems can be installed with minimal disruption to your operation.
Visit inotec on Stand 222