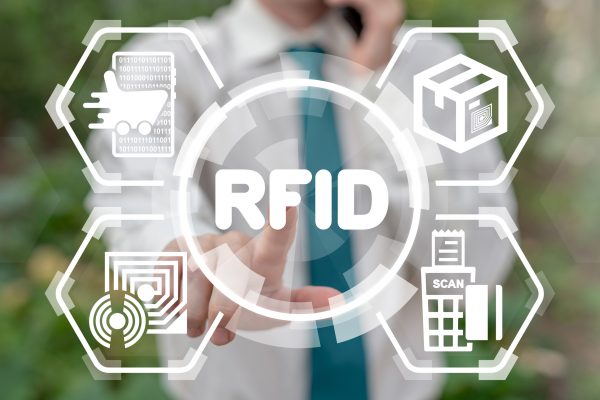 4th April 2022
The business case for the use of radio-frequency identification (RFID) technology in retail is growing.  The last decade has seen the read accuracy of the technology double and its reading range more than quintuple. The average cost of an RFID tag, however, has fallen significantly by 80 per cent, and the price of RFID readers has also dropped by nearly 50 per cent.
Essential technology in today's marketplace
RFID technology has evolved to become essential in today's rapidly changing marketplace. It helps retailers to speed up their operations cost-effectively, powers online shopping, boosts responsiveness in the management of supply-chain stocks and enables contactless checkout. The technology also facilitates the development and provision of enhanced customer experiences and creates cross-sell opportunities for retailers through the collection of high-level data.
Uplifts retail economics
Modern RFID solutions can reset retail economics, lowering costs, and boosting revenue. Research by McKinsey & Company demonstrated the benefits of the application of RFID technology in retail and reported that it delivers:
More than 25 per cent improvements in inventory accuracy.
0 to 3.5 per cent increases in full-price sell-through tied to better management and lower
out-of-stock occurrences.
10 to15 per cent reductions in labour hours related to inventory management.
Reductions in shrinkage and theft that can raise revenue by up to 1.5 per cent.
Advantages of RFID technology in retail asset management
RFID technology is used as an effective alternative to manual asset identification which uses barcoding where items need to be scanned one at a time. Being able to scan hundreds of assets at one time is a key advantage of using RFID technology in retail. RFID tagging for stock control offers several advantages over other methods such as barcode labelling. These advantages include:
RFID tagging allows for quick and easy stock checks that would otherwise take days to
complete.
RFID Tags can be read remotely, often at a distance of several metres.
Several tags can be read at once, enabling an entire pallet-load of products to be
checked simultaneously.
RFID Tags can be given unique identification codes so that individual products can be
tracked.
Certain types of RFID tags can be overwritten, enabling information about items to be updated, for example, when they are moved from one part of a factory to another.
RFID applications and their advantages in the retail industry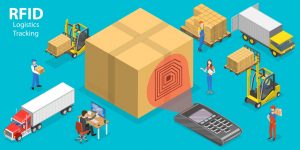 This versatile technology can unlock value across three main categories: inventory tracking, store operations, and customer experience as described here:
1. Inventory tracking
Inventory management, a critical element of the supply chain, is the tracking of inventory from manufacturers to warehouses and from these facilities to a point of sale. The goal of inventory management is to have the right products in the right place at the right time. This requires inventory visibility – knowing when to order, how much to order and where to store stock.
Inventory tracking is the most widely used RFID application in retail. RFID technology can provide accurate product location information while reducing costs. The complexity of inventory management, picking, packing and delivery are all made easier and faster with the use of RFIDs. For instance, RFID can provide highly accurate information about the exact location of an item in the supply chain, such as on a truck or in a specific store.
As RFID tags are unique and can't be forged, the technology also reduces costs related to missing items in the supply chain by identifying and handling discrepancies.
Proven to improve efficiency, accuracy, cut costs and boost sales
A significant benefit of opting for RFID technology is improved accuracy levels in inventory management. In a case study that featured 10 industry leaders, the inventory accuracy of retailers rose from 65-75% to 93-99% with the introduction of RFID asset tracking systems. Clothes retailer, River Island, took its stock accuracy from 70% to 98% by implementing an effective RFID system. In turn, they have seen a significant boost in sales and are now able to ensure that the most popular product lines are always stocked.
Research by McKinsey & Company (in 2021) also highlighted that Decathlon, a sports-equipment retailer with over 1,600 stores in more than 50 countries, tags more than 85.0 per cent of its items, tripling labour productivity and cutting costs to raise revenue by 2.5 per cent.
 2. Store operations
Efficient store management
This RFID acquired inventory data helps store managers plan and adjust staffing levels, the timing of truck arrivals, and pick timing for online orders.  It also ensures just in time replenishment of store stocks and reduces the risk of overstocking.
Scan and go with increased security
Many retailers now use scan-and-go RFID solutions to allow shoppers to scan and pay for items with their smartphones or RFID scanner. RFID tags can make self-checkout even faster and more accurate and allow customers to escape the checkout queue enhancing their shopping experience.
In addition, the tags improve stock security. Thefts are reduced by positioning tag-readers at points of high risk, such as exits, thus automatically triggering alarms. As RFID tags are unique and can't be copied, they also enable the easy identification of fraudulent product returns and faster processing of legitimate returns.
3. Customer experience
While the most valuable RFID use cases today are in inventory tracking and store operations, advances in the uses of RFID technology in the retail industry take the shopping experience to a new level. These new applications can attract customers looking for dynamic new experiences, drive revenue, and yield valuable customer insights, which can be utilised for cross-selling purposes.
With a multitude of proven benefits, the use of RFID technology to enhance customer experience is growing in popularity with retailers. Some interesting examples of RFID applications used to boost such experiences were published in the research report by McKinsey & Company, which referred to this type of use of RFID technology as 'RFID-enabled activation'. The report stated:
'RFID-enabled activation can take a variety of forms. Some retailers now provide "smart" fitting rooms, where shoppers get customised information about other sizes and colours in stock, learn how to style a garment, and receive personalized recommendations for items that will complete a look. Chanel's collaboration with
Farfetch does exactly that. The high-tech, RFID-enabled fitting rooms take the shopper on a digital journey of new styles, product details, and the Chanel lifestyle all without leaving the room. In return, retailers can gather high-level data, such as how many items customers try on and conversion and abandon rates by product.'
RFID is driving sustainability in retail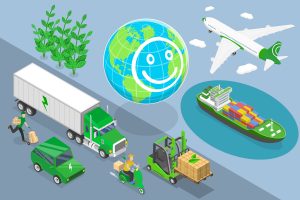 Consumers and retailers are increasingly concerned about the effect they have on the environment. By using RFID technology retailers know exactly which items are in stock and where they are located in real-time.  This enables them to choose the most efficient and environmentally sustainable fulfilment methods.  For example, if a customer lives nearer to a store rather than a distribution centre the technology allows retailers to ship products directly from the nearer store.
The chosen technology in retail
Although there are other asset tracking solutions on the market such as barcoding, Bluetooth and Near Field Communication (NFC) technology, RFID is widely considered the most preferred retail asset tracking method. In the retail sector, it has proven to have a positive impact on operations, costs, environmental sustainability, customer experience and revenue.
Why it's important to select a trusted supplier of durable RFID solutions
Ensuring the quality and durability of your RFID tags and scanners is essential for long term productivity, reliability, and peace of mind.  If staff are unable to scan products and assets and have to manually type in numbers, those extra seconds can add up to be extremely expensive over time. Similarly, if you are applying RFID in-mould labels to crates, for example, you need to ensure that the label and chip are going to last as long as the crate, otherwise, you may face a big replacement expense.
As a long-standing asset identification specialist, inotec has vast experience in the provision of both barcode and RFID labelling for a variety of products and applications. The inotec group has been a long-term partner of Decathlon referred to in this article earlier (in the research by McKinsey & Company)and has supplied RFID tags for its products for many years.
Inotec has the added advantage of its unique high-tech R&D laboratory where its labels are tested under extreme conditions. This has led inotec to become renowned as Europe's most trusted, experienced and reliable asset identification supplier.
If you would like to arrange a free consultation or speak to the sales team, please contact inotec UK on 01482 654466 or email info@inotec.co.uk