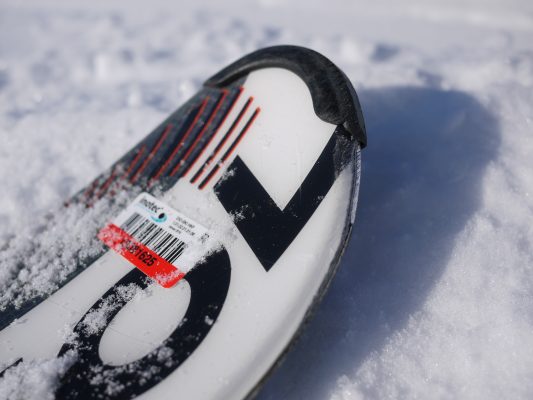 3rd October 2019
Accurate inventory control is crucial for businesses – especially busy facilities that store expensive or large amounts of products. In order to keep processes running smoothly and efficiently, it is essential that all items are recorded precisely for accurate inventory control. This can include not only stock but the equipment and tools used on site too.
Incorrect inventory management can be extremely time consuming and costly for businesses. If items are not accounted for or of the expected value, companies will need to spend time investigating the loss. This usually means another member of staff is delegated away from their normal duties. This time spent can be detrimental to productivity – especially for smaller companies.
Innovative Asset Labelling
Barcode labelling specialist, inotec UK, has developed a range of asset labels to suit all applications, environments and conditions. Asset labelling allows companies to place a unique identity on an item to create an individual history for it. The use of asset labels enables companies to mark items with a serial number which then can be tracked within a data file. This data file will collect information on the history of that particular asset such as how many times it's been serviced, used or what locations it has been transported to.
This allows companies to have control over their assets and improve processes by being able to quickly see where any issues are arising. This can lead to improving processes, saving costs and avoiding loss.
The data collection from asset labelling feeds into the Warehouse Management System (WMS) and inotec will coordinate with integration partners to implement this. The WMS makes it easy to collect data in real-time to allow the evaluation of business processes and see which areas can be improved. This can be in terms of stock control, the number of totes available in a warehouse or assets which are on-site and actively being used.
Durable and Reliable Asset Labels from inotec UK
The main benefit of partnering with inotec UK is that it is an innovative and experienced company. It has the knowledge and skills to produce durable and reliable asset label solutions for all environments and processes, examples include:
1. Warehouse Asset Labels
One of the most common industries in which asset labels are used is the materials handling and logistics market. In a warehouse environment, there are several uses for asset labels including tracking product – especially items of high-value within e-commerce environments. This can minimise loss, theft and keep accounts balanced.
Furthermore, in the materials handling and logistics industry, asset labels can be used to track equipment such as handheld scanners and forklift truck battery packs. The range of asset labels from inotec can withstand heavy, everyday use as well as being resistant to weather or industrial hazards such as battery acid. This ensures asset longevity within warehouses, avoiding costly and frequent replacements.
2. High-Value Items
When a company handles high-value items, it is essential to monitor stock levels accurately in order to avoid significant losses. Asset labels from inotec allow you to ID each piece of stock and track it throughout the site. This means that should stock go missing, staff can investigate quickly to resolve the issue.
3. High-Security and Accuracy Labelling
As well as high-value items, inotec also provides asset labelling solutions for high-security items which require precise accuracy. This is especially important within the medical and health sectors where inotec frequently provide asset labelling solutions for blood bags and test tubes. Not only are inotec's labels accurate but they are durable so that no detrimental mistakes are made during storage.
4. Specialist Environments – High Temperature Labelling
For specialist environments which require asset labels to withstand extremely high temperatures, inotec produces a range of photocomposed aluminium, etched steel and ceramic barcode labels. All of these labels are able to endure high temperatures with ceramic asset labels being able to withstand up to 1600°C. Available in various formats, ceramic labels are ideal for oven, furnace, metal extrusion, galvanising and long term curing processes.
Not only can ceramic labels be placed onto products but also onto metal frames such as metal stillages and other tools which are frequently used within high temperature environments. The ceramic asset labels will also resist any moisture including acids and alkalines. This is extremely important for hygienic environments which use acid and alkaline washes to kill any bacteria which may be present. As the labels are highly resistant, they are able to withstand the intense cleaning processes.
5. Specialist Environments – Extreme Cold Labelling
For extreme cold temperature environments, inotec has designed, tested and produced a range of adhesive asset labels which can withstand temperatures of -27°C. The requirements of 'cold environment' industries can vary and inotec has experience of producing labels for industries such as ski sports, fresh fish and frozen food. The asset labels have been designed so that the adhesive is durable enough to withstand many cycles of being repeatedly frozen and defrosted.
Designed and tested in the German laboratory, inotec's asset labels have undergone extreme cycles of freezing and re-heating and pressure washing to imitate real-life scenarios. This is essential to guarantee label longevity on long-life items such as trolleys and pallets.

6. In-Mould Asset Labels
As a world leader in developing and producing in-mould label technology, inotec produces asset labels which are moulded into the surface of plastic containers for extreme durability. This is becoming preferred practice for totes and plastic bins as the labels are tamperproof. Recently, inotec has expanded its in-mould asset labels to include RFID for airline luggage bins. This demonstrates how in-mould labels are extremely secure and also resistant to weather conditions – especially as totes and bins can be left outside in extreme weather. In-mould labels can be imprinted during the manufacturing of totes and bins, speeding up the process and providing a lifetime guaranteed alternative to adhesive labels.

Investing in High-Quality Materials and Testing
When producing labelling solutions such as asset labels, inotec intensively invests in the process from start to finish. From sourcing high-quality materials through to extreme weather testing, inotec guarantees hardwearing labels with barcode scanning longevity.
Not only do inotec source the highest quality materials for its labelling range, but it also pretreats and prepares the materials during the production process to guarantee accurate and durable labelling solutions.

Ensuring Accurate Barcode Scanning
Accuracy is just as important as the adhesive when it comes to asset label longevity. It is important that barcode labelling can withstand heavy wear and tear during its life span to ensure consistent barcode readability. If barcodes begin to fail to be read by scanners, it becomes time-consuming for companies not only to have to manually type in codes but also replace any failing labels. The rigorous testing processes carried out by inotec ensure labels can reach lifespans of 10+ years – even up to 20 years on warehouse racking.

Investing in Guaranteed Labelling Solutions from inotec UK
Whatever the environment, temperature or use, you can trust inotec to produce a reliable and long-lasting labelling solution. The team at inotec will take the time to understand your business and its issues in order to produce the most suitable solution for your needs. Contact inotec UK on 01482 654466 or email info@inotec.co.uk for a consultation with the sales team.