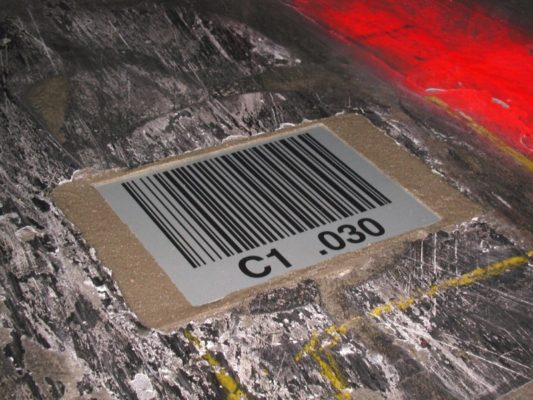 21st June 2019
Warehouses are extremely busy environments and companies are continually looking to not only increase efficiencies but also improve the health and safety on site. Demands on the supply chain are snowballing and as a result warehouses are facing increasing pressure to store and dispatch products at high speeds. In order to be able to meet these demands, it is essential for companies to maximise the efficiency of their warehouses by improving their functions and throughput.
As a provider of complete warehouse signage services, inotec UK prides itself on being able to thoroughly assess your site and design a bespoke solution to meet your goals. Its range of warehouse solutions include line marking, overhead signs and floortags. The common theme with all three products is that storage guidance and traffic direction is key to increasing efficiency within the warehouse.
The most commonly used warehouse location identification methods are signage and floortags. They make it quick and easy for personnel to store, find and pick products within the warehouse. In addition to this, clear warehouse guidance increases health and safety for personnel as they know where they need to be and where stock will be.
Picking the best product – floortags vs signage
Ultimately, the warehouse environment will determine whether overhead signage or floortags are more appropriate. Both have their advantages but there are some circumstances where the use of floortags is more appropriate than overhead signs.
For example, the height and layout of some warehouse roofs may be unsuitable for overhead hanging signs. If the roof is too high or low, it may reduce the visibility of the signs. Furthermore, if it's a requirement for personnel to frequently scan location signs above head height, it is essential that they are within a certain height distance to be readable by hand held scanners.
In addition to this, if a warehouse has high pallet racking or shelving, it can hinder the visibility of hanging signs and they may even get knocked and damaged by forklift trucks storing or retrieving stock at high levels. In these instances, it would be more suitable to install inotec's hardwearing and durable floor tag solutions. The company offers four floortag options:
Floortag® – the leading and most durable solution
The floor identification tags from inotec are the most robust floor barcode on the market. They are constructed using an extremely durable aluminum plate with the barcode or readable text photocomposed into the metal. During installation, the plate is recessed slightly below the floor surface and sealed with a tough polyester resin. The strong materials make the floortags® extremely resistant to damage from heavy truck traffic, foot traffic and industrial cleaning products.
Following research and development, inotec has developed its range of floortags® to ensure they are consistently readable and will last for several years. The durability of the floortags® allows for the fast and accurate scan of barcodes – even from truck height. Furthermore, the robustness of the floortags® reduces the need to replace them which can cause costly downtime. This makes them an ideal long-term solution for very busy warehouses which see high volumes of daily traffic.
Floorblock Kits® – Durable and non-invasive
In addition to its traditional floortag®, inotec UK also offers floorblock kits®. The floorblock kits® consist of a rigid aluminum base plate which features a label recess and can be screwed directly to the floor. This is a great alternative for those who do not want to drill concrete floors and want a less invasive but still durable solution.
This method also allows the floorblocks to be easily repositioned and reused in new locations with new floor labels. They come with a choice of hardwearing adhesive barcode label options which can be replaced should they become worn or the information changes. The versatile floorblocks can be used inside or outside and fixed to all types of flooring including concrete, steel sheet and wooden boarding.
Floorblock ITF – Durable yet flexible
For those who want the durability of the recessed Floortag® with the flexibility of the Floorblock Kits®, the Floorblock ITF is the perfect hybrid of the two. A rigid aluminum base plate (engineered with a label recess) is embedded into the floor in the same way as the Floortag® – it sits slightly below the floor surface and is sealed with a tough polyester resin.
The label recess can then be fitted with either an under-surface printed polycarbonate label or an aluminium label, both of which are extremely durable and scratch resistant. The robustness of the labels ensures excellent read quality – even for fast barcode scanning from truck mounted readers. In addition to being resistant to wear and tear of foot and truck traffic, the Floorblock ITF can also withstand extreme weather conditions and is fully water-resistant for outdoor use.
The advantage of the Floorblock ITF compared to the Floortag® is that the use of adhesive labels means that they can easily be changed or replaced. This produces a durable solution which is fixed into the cement of the floor but can still be altered as the warehouse changes over the years.
Floor Labels – Hardwearing and cost effective
For a more cost effective alternative for warehouses with only light traffic, inotec produces a range of floor labels. The aluminum and undersurface printed polycarbonate labels are still extremely durable and scratch resistant to both foot and light truck traffic.
The resistant material used enables the floor labels to withstand extreme weather conditions – making them fully waterproof. This makes them versatile for both indoor and outdoor use. Installation with inotec's range of adhesives guarantees a strong bond to any surface with minimal damage and withstands light traffic and repeated washing.
If you are looking to invest in a durable floortag system and would like some advice and guidance on inotec's product range, please contact inotec UK on 01482 654466 or email info@inotec.co.uk